The climate crisis is a health emergency. And global healthcare systems are uniquely placed to provide leadership across society, leveraging scientific, economic, social and political influence to accelerate a transformation towards a net-zero health sector and wider world.
More than 4.4 per cent of global climate emissions can be attributed to healthcare.1 As the world emerges from the Covid-19 pandemic, a global public health crisis that has highlighted and deepened existing wounds of health and social inequalities in communities across the world, there are harsh but valuable lessons to learn.
There are also important opportunities to grasp in how we plan for and invest in climate-smart healthcare systems that place health creation, disease prevention, disaster preparedness, and health and social equity to the fore.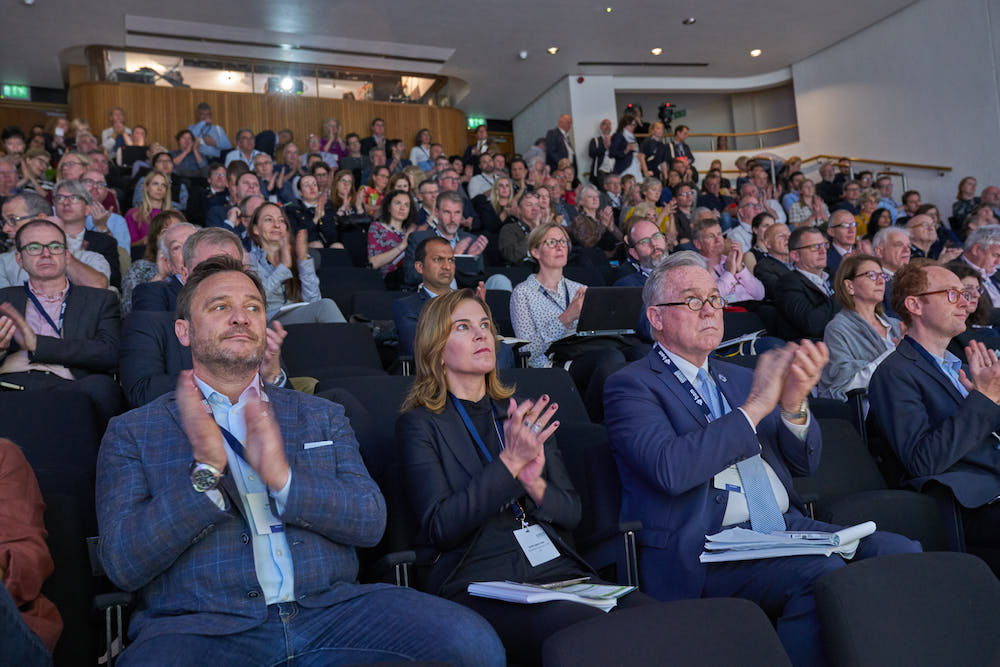 As Covid-19 becomes endemic in our daily lives, the centrality of good health and universal healthcare to a more progressive and productive society has never been more evident. The result is a changing role for health systems as they become anchors of prosperity in communities that value health and equality, as well as places that treat disease and do the repairs when we become ill. The nature of the hospital as a building type will also change as its purpose and relationship with the city and the community it serves are redefined.
Health Care Without Harm's 'Global Roadmap for Healthcare Decarbonization'2 recognises the linkages between decarbonisation, resilience and health equity in a climate-smart healthcare system. It establishes three pathways to net-zero emissions: decarbonisation of healthcare delivery, facilities and operations; decarbonisation of healthcare's supply chain; and acceleration of decarbonisation in the wider economy and society.
National governments that adopt a 'health in all policies' cross-departmental approach, which recognises the inextricable link between human and planetary health, will be vanguards of change, supporting healthcare systems to work with municipal authorities, local businesses, civil society groups, and its own supply chains to establish health ecosystems that: support integrated models of care; provide investment in renewable energy, zero-emissions buildings and digital infrastructure; promote active travel and sustainable transport systems; apply circular economy principles for waste management and water use; and procure locally and sustainably produced food.


The race to develop the vaccine demonstrated the inspirational power of science and the efficacy of combining commercial resource, academic research and public funding. And science and technology will be at the heart of a climate-smart transformation of healthcare, as the convergence of pharma and digital health leads to a new era of personalised medicine, shifting focus to prevention. The capacity to understand genomic variation in individuals will allow the definition of personal risk profiles, enabling early detection of common diseases and, at the same time, reduce healthcare's climate footprint by targeting treatments to only those patients who will benefit.
Healthy buildings are sustainable buildings
Architecturally, healthcare buildings have often been unhealthy environments for patients and staff. Renewed vigour is needed to create genuinely healthy buildings that aid healing and actively assist staff, based on design strategies that transmute their complex requirements into simple, elegant structures that minimise carbon, maximise adaptability, and digitally migrate activity wherever practicable.
The materials and finishes in healthcare buildings have also often contained high levels of harmful volatile organic compounds (VOCs). We need to change the default settings for interior design, eliminating VOCs and replacing them with healthy low-carbon materials and finishes.
We welcome inspirational examples of all scales of buildings that rediscover the links between the environment and wellbeing. We also welcome examples of innovation in service and architectural design of more complex clinical areas, from the operating room to emergency care, intensive care and imaging suites; and specialist tertiary services, from dementia to mental health and cancer care. Lockdowns helped us rediscover the importance of sunlight, birdsong, physical exercise, air quality and connection to nature. The evidence base for the role that culture, art and music play in healing and to support our wellbeing is undeniable. These humanising aspects should shape our design principles for healthcare buildings.
In low- and middle-income countries where climate change is already impacting significantly on human health, there is an opportunity to leapfrog developed countries by adopting climate-smart solutions in both system design and infrastructure. In these climate-sensitive countries, there are lessons for rich countries to learn in areas such as passive solar heating and cooling strategies, natural and mixed-mode ventilation, building materials, and reduced water consumption.
A climate-smart healthcare sector requires silo thinking to be displaced by system-level strategies to health planning and design, which understand the relationships and interdependence of different components of the healthcare ecosystem, from clinical service design to workforce planning and infrastructure investment to how healthcare relates to the city and the communities it supports.
A blueprint for reconstruction
This year's Congress is an opportunity to craft a blueprint for reconstruction along three directions of travel – responding to Covid-19, the growth of digital technology, and climate change mitigation – recognising their potential to catalyse change and innovation, and proposing ways in which they can transform our health systems and architecture.
Returning to our spiritual home at the Royal College of Physicians, London, European Healthcare Design 2022 features two days of insightful, provocative and entertaining talks, workshops and panel discussions. Days one and two will open with keynote plenary sessions, before splitting into four streams. And the final session of day two will be devoted to a ceremony to present the EHD2022 Awards, supported by lead sponsor IHP. Sessions will be streamed virtually for delegates unable to attend in person.
The Congress will also host a poster and video gallery of innovative research and design projects, an exhibition of design and technology solutions, a Welcome Reception, a Garden Party, and study tours.
For details about online registration, please go to p25 of the Preliminary Programme.
References
Health Care Without Harm and ARUP (2019). Health care's climate footprint. How the health sector contributes to the global climate crisis and opportunities for action. Accessed at https://noharm-global.org/documents/health-care-climate-footprint-report
Health Care Without Harm and ARUP (2021). Global Roadmap for Health Care Decarbonization. A navigational tool for achieving zero emissions with climate resilience and health clarity. Accessed at healthcareclimateaction.org/roadmap