With the climate crisis and sustainable healthcare design a strong theme of this year's Congress, it was fitting that the European Healthcare Design Awards 2023, organised by Architects for Health and SALUS, should bring the event to a close by honouring a true trailblazer of regenerative design – Robin Guenther, a former principal of Perkins&Will and senior advisor to Health Care Without Harm, who sadly passed away last month following a prolonged battle with cancer.
A keynote speaker at the very first European Healthcare Design Congress in 2015, Robin was posthumously awarded the signature prize, the Susan Francis Design Champion Award. The accolade, named after one of the UK's great minds and practitioners in healthcare design, the late Susan Francis, is presented to a visionary healthcare leader who has championed, advocated and monitored the value of design across one or more major healthcare projects, working in close collaboration with multiple stakeholders to deliver excellence and set new standards in design quality.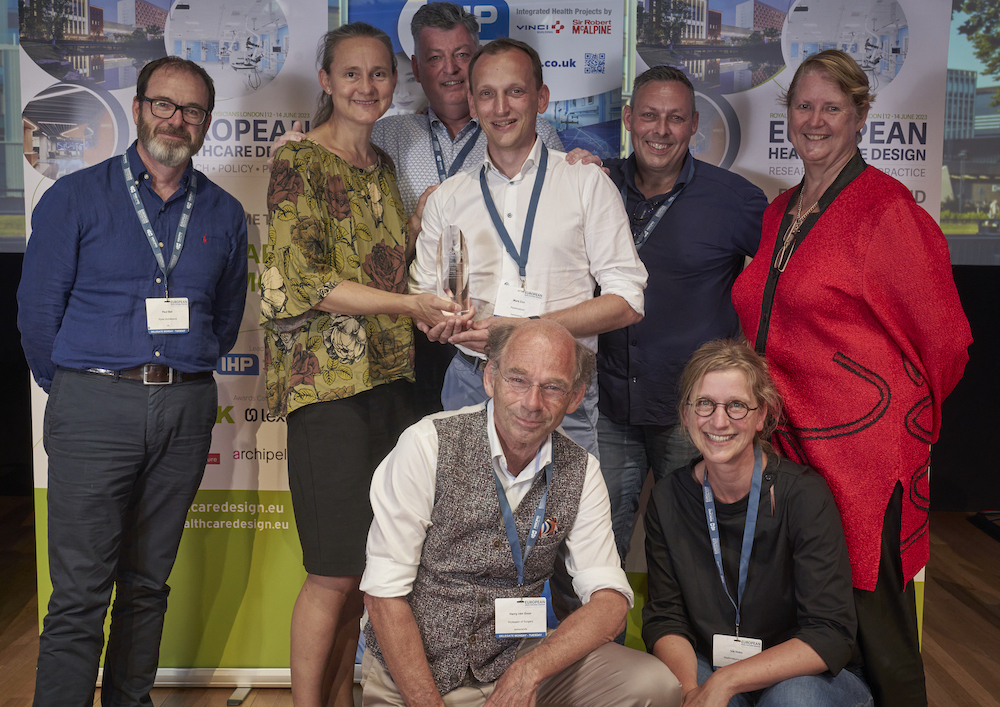 Robin guided the sustainable design strategies of myriad healthcare projects in the US and internationally, with her vast portfolio including the Lucile Packard Children's Hospital Stanford in Palo Alto, California; Spaulding Rehabilitation Hospital; and Memorial Sloan Kettering Monmouth Ambulatory Care Center in Middletown, New Jersey. She had a huge impact, too, beyond project design, notably in helping to shape Perkins&Will's 2008 Precautionary List – described as a public register of "substances of concern" commonly found in building products around the world.
This year's Awards also saw the introduction of a Design for Sustainable Development category, organised in collaboration with the European Health Property Network, recognising an exemplar healthcare project completed over five years ago that has demonstrated fitness for purpose, flexibility and high performance over time, adapting to new service configurations and meeting international standards in sustainability, including social, economic, human and environmental factors. The first recipient of this award was Clock View Hospital, in the UK, commissioned by Mersey Care NHS Foundation Trust and designed by Medical Architecture.
And the sustainability theme continued with the Future Healthcare Design category (supported by IHP), which brought the UK its other winner of the evening. Aiming to be the UK's greenest hospital, the Velindre Cancer Centre – commissioned by Velindre University Hospital Trust and designed by White arkitekter – took home the honour.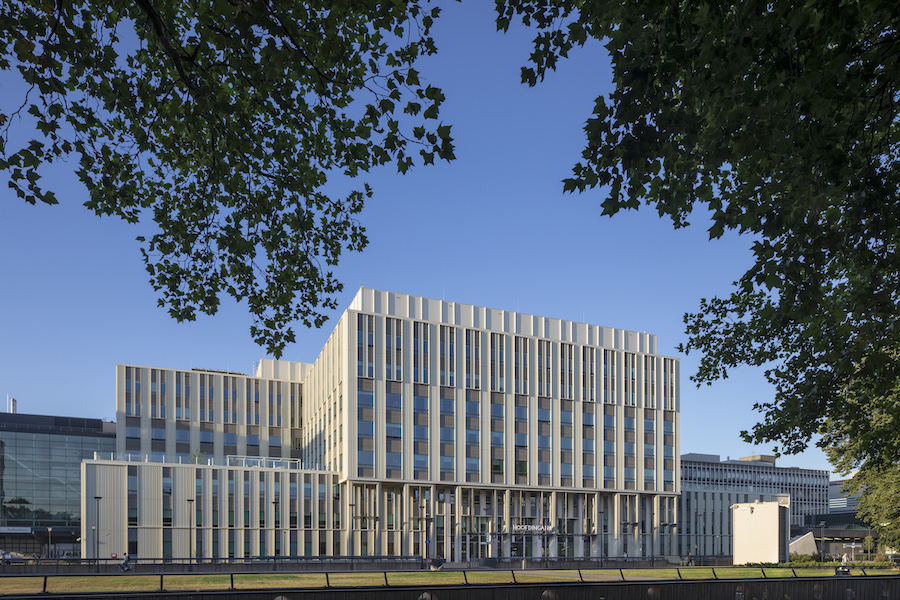 In the coveted Healthcare Design (over 25,000 sqm) category, supported by archipelago architects, the prize went to the Radboudumc Main Building (the winning team pictured above; project pictured below; image credit: Scagliola Brakkee), in the Netherlands, commissioned by Radboudumc and designed by EGM architects.
Another Dutch winner was Woonzorgcentrum Zierik7, commissioned by Allévo, locatie Cornelia, and designed by Gortemaker Algra Feenstra architects. Woonzorgcentrum Zierik7 came out on top in the Health and Wellness category (supported by Lexica).
The project also took a high commendation in the Interior Design and Arts category, which was won by a double winner on the evening: Campbelltown Hospital Redevelopment, in Australia, commissioned by Health Infrastructure NSW and designed by Billard Leece Partnership. The project also took the top prize in the Mental Health Design category (supported by Gerflor Gradus).
And New Zealand was a winner on the night, too, with Te Huhi Raupō – Taranaki Base Hospital Renal Unit, a project commissioned by Te Whatu Ora and designed by Warren and Mahoney, picking up the Healthcare Design (under 25,000 sqm) trophy, in addition to a high commendation in the Health and Wellness category.
North America was represented on the winners' list in the Design for Adaptation and Transformation category, supported by RSK. The Princess Margaret Cancer Centre Space Transformation Project, in Canada headed the field – a project commissioned by Princess Margaret Cancer Centre and designed by NORR Architects & Engineers and Hariri Pontarini Architects.
Turning to the categories for product developers and researchers, respectively, the Product and Technology Design Innovation award was presented to Nobi Smart Lamps, designed by Watif Design Agency and Nobi Smart Lamps. The Design Research Project award, supported by Medical Architecture, was won by Deborah Wingler, PhD, HKS, and a US team of authors from HKS, WSP and the Defense Health Agency. Their paper was titled: 'Building for pandemic resiliency: A comparative analysis of multiple facilities across the US military health system'.
The European Healthcare Design Awards 2023 – which were kindly sponsored by Integrated Health Projects (IHP), a joint venture between Vinci Construction UK and Sir Robert McAlpine – celebrate and recognise professional excellence in the design of healthcare environments both in Europe and around the world. Other category sponsors were archipelago architects, Gerflor Gradus, Lexica, Medical Architecture, and RSK. Organised by Architects for Health and SALUS Global Knowledge Exchange, the awards attracted interest from architects, healthcare leaders, academic researchers, and innovative solutions providers from all over the globe.

Continuing an exciting innovation that began during the pandemic, live webinar presentations and judging of the shortlisted categories were broadcast a month prior to the awards ceremony, offering delegates greater insight into the judging process and providing a valuable learning opportunity. Recordings of these webinar presentations are available on the event platform for two months from the end of the Congress and will later be available on SALUS.
The Awards shortlist was announced in April, following a hotly contested competition. It featured organisations and multidisciplinary project teams considered by the judges to have achieved shining examples of design projects and innovations in healthcare, and which will help raise the bar in healthcare design and service delivery in Europe and across the globe.
Full shortlist and judging process
The awards evaluation committee features international researchers, practitioners and policy advisors, who bring specialist multidisciplinary expertise to the specific categories they have been invited to judge. The shortlist and winner of each award are determined by a category chair, supported by panel judges with proven expertise in their field. This robust evaluation methodology ensures a balanced and transparent decision-making process.
The full set of winners and those highly commended in the EHD2023 Awards are set out below:
Susan Francis Design Champion
Winner: Robin Guenther, Former principal, Perkins&Will, USA
Healthcare Design (Over 25,000 sqm)
Supported by:

Winner: Radboudumc Main Building, Netherlands
Commissioned by Radboudumc
Designed by EGM architects
Highly commended: Ataşehir Hospital & Children's Pavilion, Turkey
Architect of record: Acibadem Project Management
Executive architect: Lina Architecture
Interior design and interior architecture: Gensler and Norm Architects
Highly commended: Cleveland Clinic London, UK
Commissioned by Cleveland Clinic London
Designed by PLP Architecture with HKS
Built by Sir Robert McAlpine
Highly commended: Albert Einstein Learning and Research Center, Brazil
Commissioned by Sociedade Beneficente Israelita Brasileira Albert Einstein
Designed by Perkins&Will and Safdie Architects
Lead judge: Kate Copeland, Australian Health Design Council, Australia
Panel judges: Paul Bell, Ryder, UK; Bill Hercules, WJH Health, USA
Healthcare Design (Under 25,000 sqm)
Winner: Te Huhi Raupō – Taranaki Base Hospital Renal Unit, New Zealand

Commissioned by Te Whatu Ora

Designed by Warren and Mahoney
Highly commended: The Pears Building, Institute of Immunity and Transplantation, UK
Commissioned by Royal Free Charity
Designed by Hopkins Architects
Highly commended: Sabanera Health Dorado, Puerto Rico
Commissioned by Prisa Group
Designed by Prisa Group, V Architecture, & Perkins&Will Team
Lead judge: David Powell, Velindre Cancer Centre; Alder Hey Children's NHS FT, UK
Panel judges: Coen van den Wijngaart, archipelago, Belgium; Brenda Bush-Moline, Stantec, USA
Design for Sustainable Development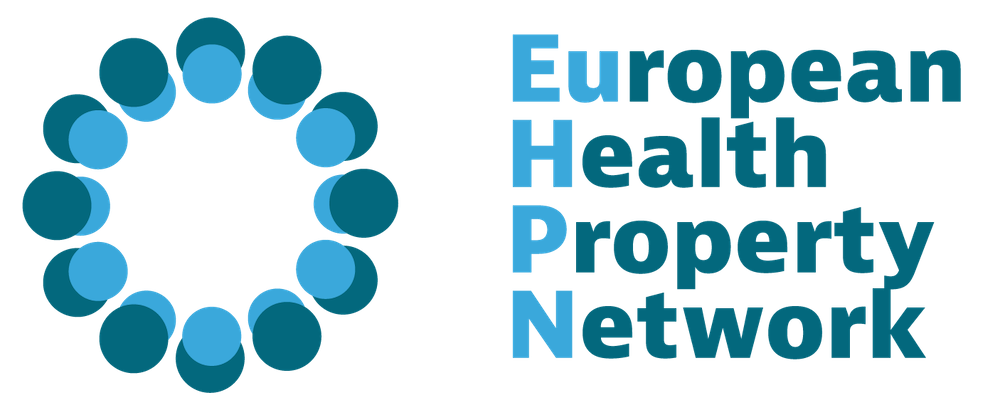 Winner: Clock View Hospital, UK
Commissioned by Mersey Care NHS Foundation Trust
Designed by Medical Architecture
Highly commended: New Psychiatric Hospital in Slagelse, Denmark
Commissioned by Region Zealand
Designed by Karlsson Architects / VLA
Highly commended: The Royal Children's Hospital, Australia
Commissioned by State Government of Victoria, Department of Health
Designed by Billard Leece Partnership and Bates Smart
Highly commended: Dumfries and Galloway Royal Infirmary, UK
Commissioned by NHS Dumfries and Galloway
Designed by Ryder Architecture and NBBJ
Lead judge: Jonathan Erskine, European Health Property Network, UK
Panel judges: Jaime Bishop, Fleet Architects / Architects for Health, UK; Mohammed Ayoub, HDR, USA

Winner: Velindre Cancer Centre, UK
Commissioned by Velindre University Hospital Trust
Designed by White arkitekter
Highly commended: National Rehabilitation Centre, UK
Commissioned by Nottingham University Hospitals NHS Trust
Designed by Ryder Architecture
Highly commended: Leeds Teaching Hospitals NHS Trust Hospitals of the Future Project, UK
Commissioned by Leeds Teaching Hospitals NHS Trust
Designed by Perkins&Will with Schmidt Hammer Lassen
Highly commended: Mary Elizabeths Hospital, Denmark
Commissioned by Region Hovedstaden
Designed by 3XN in collaboration with Arkitema, Niras, and Kristine Jensens Tegnestue
Lead judge: Cliff Harvey, Union of International Architects Public Health Group, Canada
Panel judges: Warren Percival, RSK Group, UK; Chris Shaw, independent / Medical Architecture, UK
Winner: Campbelltown Hospital Redevelopment, Australia
Commissioned by Health Infrastructure NSW
Designed by Billard Leece Partnership
Highly commended: Woonzorgcentrum Zierik7, Netherlands
Commissioned by Allévo, locatie Cornelia
Designed by Gortemaker Algra Feenstra architects
Highly commended: Evelina Clinical Research Facility Artwork, UK
Commissioned by Guy's and St Thomas' NHS Foundation Trust
Lead judge: Ruth Charity, artlink, Oxford University Hospitals NHS FT, UK
Panel judges: Marte Lauvsnes, Sykehusbygg, Norway; Birgitte Gade Ernst, Arkitema Architects, Denmark
Design for Adaptation and Transformation

Winner: Princess Margaret Cancer Centre Space Transformation Project, Canada
Commissioned by Princess Margaret Cancer Centre
Designed by NORR Architects & Engineers and Hariri Pontarini Architects
Highly commended: ICCU Extension, Tallaght University Hospital, Ireland
Commissioned by Tallaght University Hospital
Designed by Scott Tallon Walker Architects
Highly commended: Ledplastikcentrum at Bromma Hospital, Sweden
Commissioned by Vectura Properties
Designed by White arkitekter
Lead judge: Visiting Professor Jim Chapman, Manchester School of Architecture, UK
Panel judges: Beau Herr, Arcadis, USA; John Kelly, Lexica, UK
Design for Health and Wellness

Winner: Woonzorgcentrum Zierik7, Netherlands
Commissioned by Allévo, locatie Cornelia
Designed by Gortemaker Algra Feenstra architects
Highly commended: Te Huhi Raupō – Taranaki Base Hospital Renal Unit, New Zealand
Commissioned by Te Whatu Ora
Designed by Warren and Mahoney
Lead judge: John Cooper, JCA, UK
Panel judges: Charlotte Ruben, White Arkitekter, Sweden; Ruairi Reeves, Medical Architecture, UK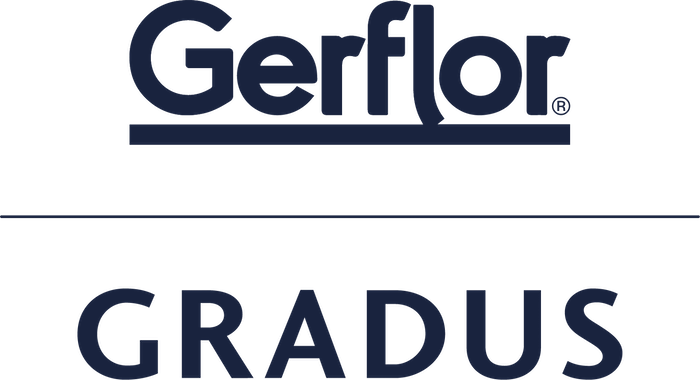 Winner: Campbelltown Hospital Redevelopment, Australia
Commissioned by Health Infrastructure NSW
Designed by Billard Leece Partnership
Highly commended: Trinity Building for the SWLSTG Mental Health NHS Trust, UK
Commissioned by South West London and St George's Mental Health NHS Trust
Designed by C.F. Moller Architects UK
Highly commended: Skaraborg Psychiatric Hospital department, Sweden
Commissioned by Västfastigheter
Designed by Semren & Månsson Arkitekter
Highly commended: Child and Adolescent Mental Health Hospital Korbeel and Patio
Commissioned by Groep Zorg H. Familie vzw
Designed by VK architects+engineers
Lead judge: Beatrice Fraenkel, Design in Mental Health Network, UK
Panel judges: Christine Chadwick, Archus, Canada; Femke Feenstra, Gortemaker Algra Feenstra architects, Netherlands
Product and Technology Design Innovation
Designed by Watif Design Agency & Nobi Smart Lamps
Highly commended: Guldmann Trainer Module – Trafford General Hospital
Commissioned by Manchester University NHS Foundation Trust
Developed and designed by Guldmann
Highly commended: BeaconMedaes Central Destruction Unit
Designed, installed and maintained by Medclair and BeaconMedaes UK
Highly commended: Pathmaker
Implemented by East Kent Hospitals University NHS Foundation Trust with support of Vitalhub
Lead judge: Danny Gibson, MJ Medical, UK
Panel judges: Tom Stables, Royal College of Art, UK; Andrew Frost, MTS Health, UK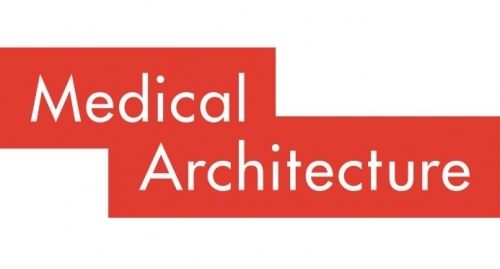 Winner: Building for pandemic resiliency: A comparative analysis of multiple facilities across the US military health system
Authored by: Deborah Wingler, PhD, HKS, USA; Rutali Joshi, PhD, HKS, USA; Abhishek Bhargava, PhD, WSP, USA; Brenda McDermott, Defense Health Agency, USA; Nolan Rome, WSP, USA; and Brent Willson, HKS, USA
Highly commended: Exploring the effect of physical environment on resident's wellbeing and staff's care practice of dementia care facilities in Sweden and Canada: An international longitudinal study
Authored by: Sook Young Lee, PhD, Yonsei University, South Korea; Lillian Hung, PhD, RN, University of British Columbia, Canada; and Habib Chaudhury, PhD, Simon Fraser University, Canada
Lead judge: Dr Göran Lindahl PhD, Chalmers University, Sweden
Panel judge: Grant Mills, UCL, UK