Craig McWilliam, programme director for the New Hospital Programme (NHP) – a joint venture between the Department of Health and Social Care (DHSC), and NHS England and NHS Improvement – emphasised the integrated team approach and collaborative spirit built into the project. The programme approach also intends to facilitate continual improvement and adapt in response to lessons learned from earlier schemes.
A key aim of the programme is to build nationwide capability for both planning and delivering healthcare infrastructure in the private and public sectors. "We think it's important to create an infrastructure and ecosystem that owns, learns from, and improves healthcare design iteratively," McWilliam said. "It's really important that the NHS rediscovers and rebuilds its capacity to deliver new assets – to be a better client.
"Of course, we need to make hospitals cheaper and quicker to build. At the moment, hospitals take a very long lead time, both in the planning and approvals stage but also in the delivery stage, and our focus is to try to make that a quicker process, not least because we've got to build 40 of them by 2030."
There was recognition that the programme needs to look beyond just physical infrastructure and consider the operations that take place inside hospitals, as well as the clinical strategies, the way technology can be used, how the workforce is employed, how a hospital integrates with its regions and systems, and the sustainability of the NHS.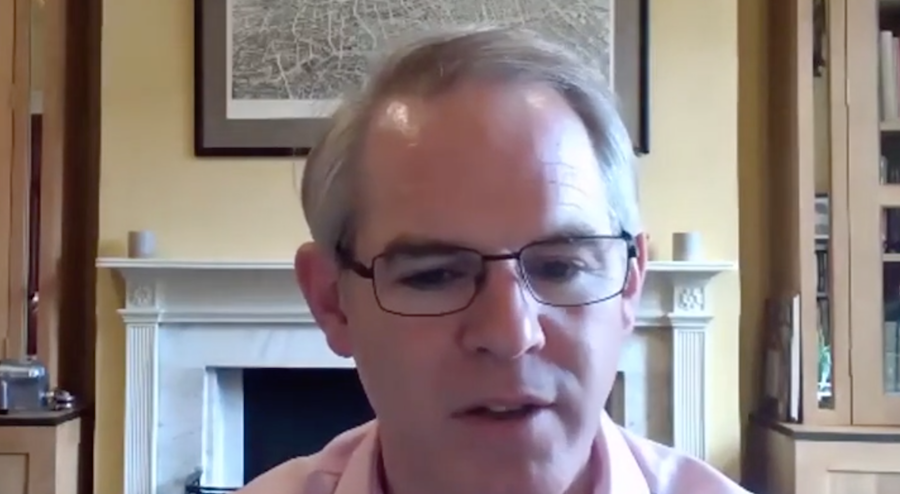 There was also an acknowledgement that successful delivery of the programme will help build trust in the NHS and set the tone for the beginning of a longer-term commitment to renewing healthcare infrastructure in the UK. But McWilliam noted, too, that "at its heart, the NHP is a central government-sponsored efficiency programme. We have to make sure that hospitals are the right size, that they reflect the right healthcare needs over the right time horizon, and that they're designed to meet the best clinical guidelines."
In making hospitals simpler and quicker to build, the programme will make extensive use of standardisation of design and modern methods of construction, designed for a manufacturing kit-of-parts approach.
"The NHP will also have to bring to bear a centralised procurement," added McWilliam, "a co-ordinated approach to help capture the economies of scale for the NHS but also to help support investment in new technologies and methods by the market to build capacity, attracting new capital, new entrants into that construction market, and also that we ensure we deliver local economic benefits across the UK, reflecting the national portfolio of the programme."
Natalie Forrest, senior responsible officer for the NHP at the DHSC, detailed some of the challenges of the programme, first pointing out that flexible space, which can be adaptable, will be hugely important in creating hospitals that are fit for the future, as Covid has shown.
Forrest also stressed the need to deliver value for money. "Achieving value for money over a whole lifetime of a building, an expectation of 60 years, is a challenge in itself," she said. "There are multiple ways not only to calculate the whole lifetime of a building to recognise the challenges during that period of time that we need to consider but we must be able to design these buildings so they do not provide us with the problems we've had with infrastructure in the past, where backlog maintenance and our ability to manage the assets have been a challenge."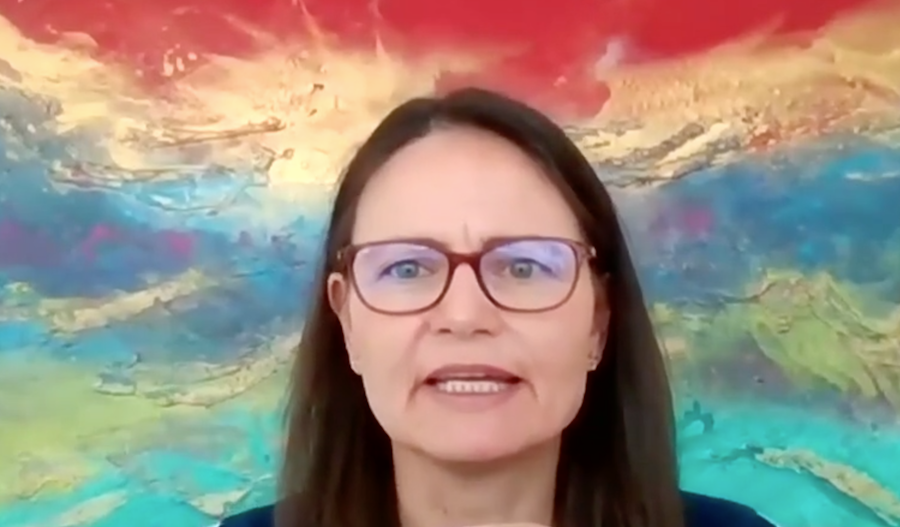 Innovation and inspiring design principles will also be required to help deal with the net-zero challenge, while the use of technology in hospitals is an issue where the UK is still playing catch-up. Forrest suggested exploring examples around the world that use technology not just in medicine but also in building management – "the sort of technologies that are used in different industries that could easily be transferred to healthcare, to enable us not only to manage buildings differently but patient and staff experience, and our ability to be able to collect data in a way that will allow us to provide continuous improvement in all aspects of healthcare delivery".
Forrest also set the programme in the context of the Government's wider agenda to "build back better".
"We feel that our social involvement in this programme is one of the key benefits," she explained. "In order to provide pride, we want buildings that look good, and they need to look good without us spending a lot of money on beautiful, expensive cladding, for example. It's very much a no-frills approach."
Working closely with NHS trusts to plan how and when new hospitals will be built across the next decade, the NHP is now introducing itself formally as a client and seeking engagement from the market to help deliver the programme. And in line with this, Forrest underlined the need to mobilise the UK supply chain, stimulate the market to build capacity, and focus on market intelligence, including innovations and modern methods of construction.
New models of care and the future hospital programme
Nigel Edwards, chief executive of the Nuffield Trust, followed up by reflecting on how the new models of care might impact on the designs under consideration for the New Hospital Programme. And he emphasised that the whole initiative should be seen as a cultural exercise, as much as a service redesign and building exercise.
"Hospitals are now only part of a complex system of delivery," he said. "They're embedded in their communities and have a role beyond the delivery of healthcare, not just in health promotion but as economic engines in their local systems. They're providers of education and they're civic symbols, so we need to think more broadly. In particular, we should be thinking about how we can change the outcomes of care and what we can do in terms of the way we design our buildings to try to bring that about.
"That's why we should be thinking about design of service delivery models and the culture of organisations. Bringing all of these different change programmes together, the digital, the cultural, the workforce, and the built environment that will deliver outcomes to improve things for patients and population health."
Considering some of the new models and how they might impact on the design of healthcare buildings, Edwards noted the shift to more consultations via phone and video but warned that patients who do come into hospital will likely need a different type of facility than those who just have a face-to-face conversation. A shift towards more multidisciplinary assessment, more examinations, and more procedures may also require "a looser fit in designing the consultation rooms".
"More radical thinking is needed," Edwards said. "The outpatient model isn't about doing what we used to do face to face over a phone or video connection. We need to fundamentally rewrite the relationship between primary care and the specialists who manage chronic care, paediatrics, elements of gynaecology, geriatric medicine, so we provide services for patients so they don't even need to come into hospital to speak to a specialist."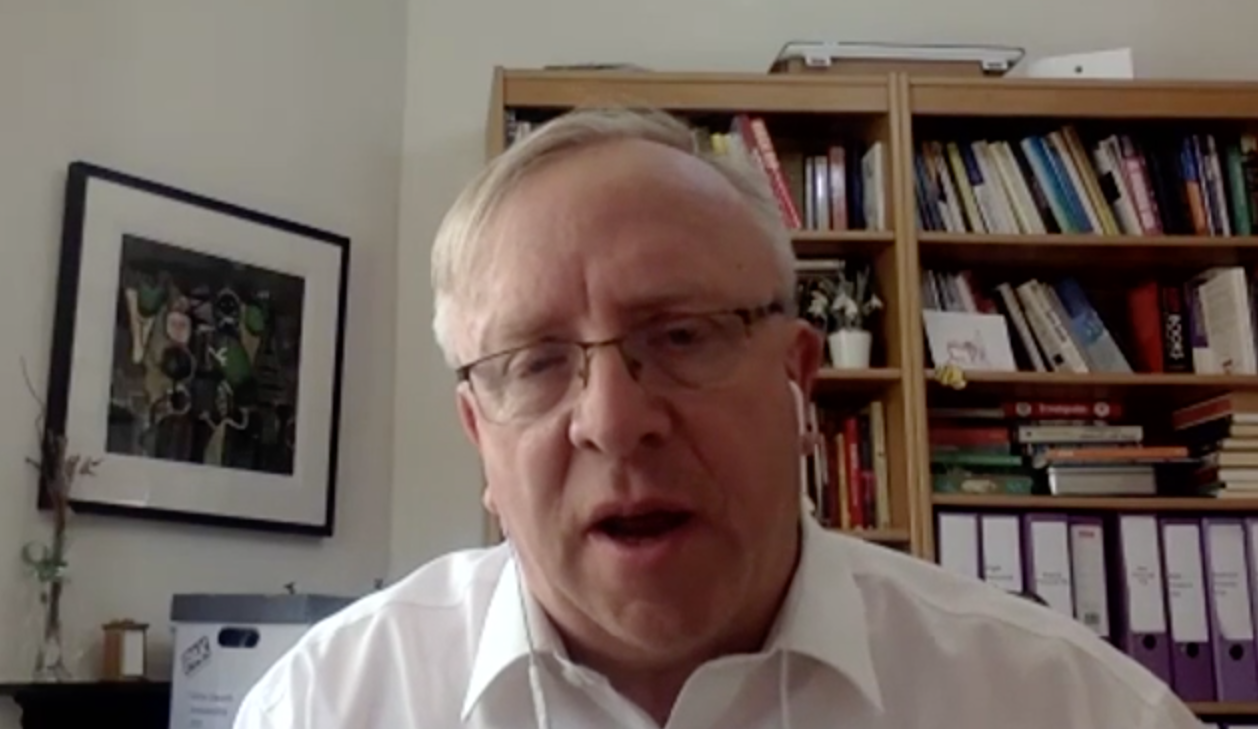 And for the hospital staff, they will need offices and rooms where they can hold confidential meetings for telemedicine patients, which are easy to use, have multiple screens, and which are well set up ergonomically, Edwards added.
Scaled-up multidisciplinary primary care will also be part of the new landscape, Edwards expects, and there will be big opportunities to use facilities in the local community for outpatients – in particular, diagnostics – so healthcare could help regenerate the high street.
There are opportunities, too, with emergency care models, but for Edwards, it's imperative that patients are not placed in "an alphabet soup of different types of clinical decision units, medical assessment units, ambulatory care units, frailty units".
The aspiration is for continuously adaptable and reconfigurable space during the day and across the week. "You need to be able to flex the capacity across the department," said Edwards. "We need teams working in pods, not these multiple fragmented units that reduce flexibility and teamwork.
"We need design that allows separation of flows to enable segregation of infectious patients and the resuscitation room remains a problem, but, again, the principles here are that it's large, it's flexible and it's adaptable."
Summing up, Edwards reiterated the need to consider the hospital building programme through the lens of broader lifecycle costs, not just in relation to the physical infrastructure and maintenance but also in how these new models of care impact on workforce productivity and the ways that staff work, as well as a wider calculation of the economic benefit.