As has become tradition, the European Healthcare Design Congress 2020 was brought to a close with a ceremony to celebrate the winners of the European Healthcare Design Awards 2020, supported by Integrated Health Projects (IHP) and category sponsors WSP, Hoare Lea and Medical Architecture.
This year, however, the ceremony was delivered exclusively online – just as the entire congress week of 200 talks, presentations, panel discussions and workshops had been – marking a fitting conclusion to celebrate the incredible innovation, collaboration and adaptation in healthcare design projects witnessed over the past 18 months.
The Awards shortlist was announced in July, following a hotly contested competition and intensive judging process. It comprised organisations and multidisciplinary project teams, considered by the judges to have achieved shining examples of design projects and innovations in healthcare, and which will help raise the bar in healthcare design and service delivery in Europe and across the globe.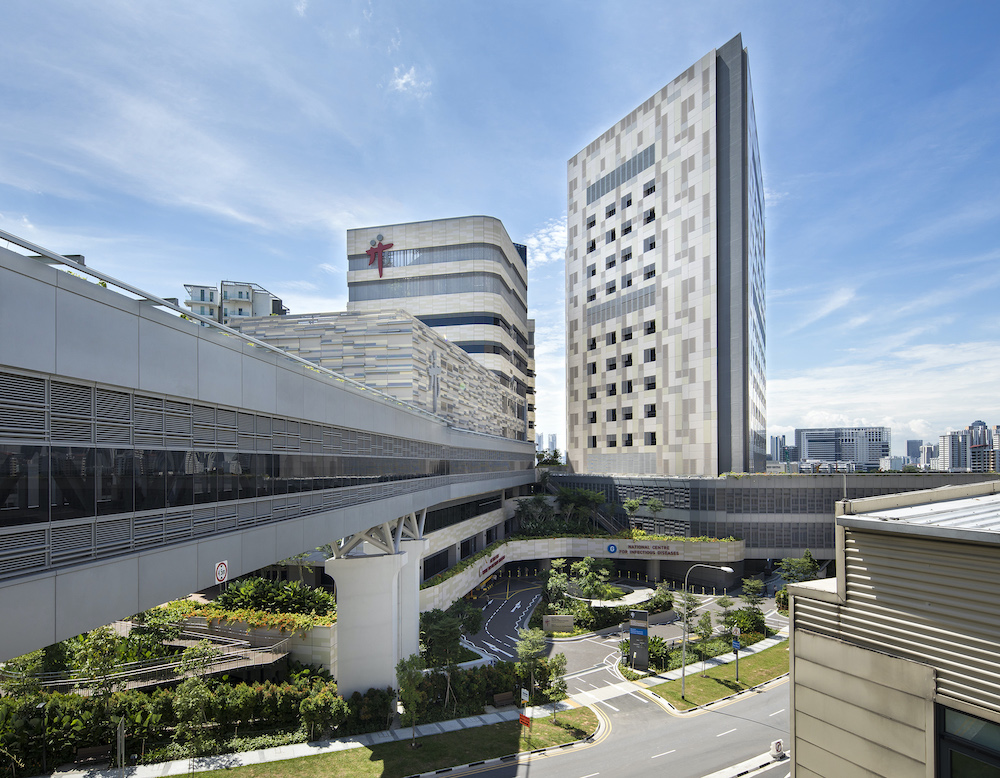 Prizes were given in a number of categories across primary, community, secondary and tertiary levels of international healthcare provision and delivery.
The coveted Healthcare Design (over 25,000 sqm) award was won by Singapore's National Centre for Infectious Diseases and Ng Teng Fong Centre for Healthcare Innovation (pictured left), commissioned by MOH Holdings and designed by CPG Consultants. In the (under 25,000 sqm) category, Perkins and Will was victorious for the University of Cincinnati Gardner Neuroscience Institute, USA – a project commissioned by University of Cincinnati Health.
The big winner on the evening, however, was the Zayed Centre for Research into Rare Disease in Children, UK (pictured below, right). As well as scooping two high commendations, the project won both the Health and Life Sciences Research award and the Interior Design and Arts award. The Zayed Centre was commissioned by Great Ormond Street Hospital Children's Charity, Great Ormond Street Hospital for Children NHS Foundation Trust, and UCL Great Ormond Street Institute of Child Health and designed by Stanton Williams.
Other UK winners were the Kantor Centre of Excellence – a project commissioned by Anna Freud National Centre for Children and Families. Designed by Penoyre & Prasad, Studio Ilse and Webb Yates, this project came out on top in the Design for Adaptation and Conversion category, supported by WSP. And in the Design for Health and Wellness category, supported by Hoare Lea, the judges decided the trophy should go to the Greenwood Centre, commissioned by London Borough of Camden and designed by AHR.
Other international winners included Thomas Embling Hospital – Secure Psychiatric Intensive Care Unit (SPICU), in Australia. Commissioned by Victoria Health and Human Services Building Authority, and designed by MAAP and Design Inc, the project won in the Mental Health Design category.
Africa was also represented among the winners, in the Future Healthcare Design category, supported by Integrated Health Projects. Here, the New Redemption Hospital in Liberia – commissioned by the Liberian Ministry of Health and The World Bank, and designed by MASS Design Group – beat a very competitive field to take home the trophy.
And Spanish design firm MySphera was successful in the Innovation and Quality Improvement category, recognised for its Operating Room 4.0 (OR4.0) – ORVital project, commissioned by European Commission EASME.
In the Design Research Project category, supported by Medical Architecture, the winner was 'EDesignX – influence of design of built environment on patient and staff experiences in emergency department of a hospital', a paper authored by Chetna Bhatia.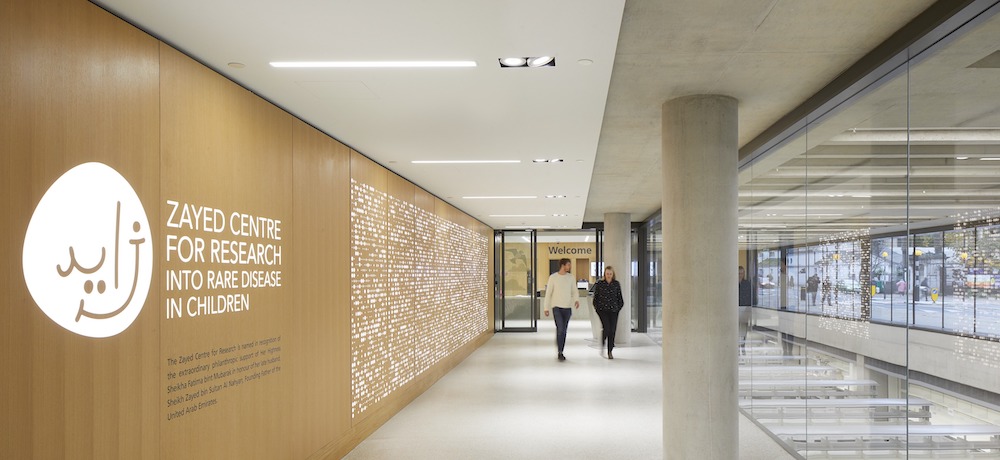 Organisation and support
The European Healthcare Design Awards 2020 – which were kindly sponsored by Integrated Health Projects (IHP), a joint venture between Vinci Construction UK and Sir Robert McAlpine – celebrate and recognise professional excellence in the design of healthcare environments both in Europe and around the world. Other category sponsors were WSP, Hoare Lea and Medical Architecture. Organised by Architects for Health and SALUS Global Knowledge Exchange, the awards attracted interest from architects, healthcare leaders, academic researchers and innovative solutions providers from all over the globe. They will contribute towards the development of knowledge and standards in the design of healthcare environments around the world.
Full shortlist and judging process
The awards evaluation committee features international researchers, practitioners and policy advisors, who bring specialist multidisciplinary expertise to the specific categories they have been invited to judge. The shortlist and winner of each award are determined by a category chair, supported by two other judges with proven expertise in their field. This robust evaluation methodology ensures a balanced and transparent decision-making process.
The full shortlist of the winners and those highly commended is set out below:
Healthcare Design (Over 25,000 sqm)

Blacktown Hospital Acute Services Building, Australia
Commissioned by New South Wales Health Infrastructure; Designed by Jacobs
National Centre for Infectious Diseases & Ng Teng Fong Centre for Healthcare Innovation, Singapore
Commissioned by MOH Holdings; Designed by CPG Consultants
Judges: Kate Copeland, Australian Health Design Council, Australia; Simon Kydd, WSP, UK; Bill Hercules, WJH Health, USA
Healthcare Design (Under 25,000 sqm)
The Ark, Noah's Ark Children's Hospice, UK
Commissioned by Noah's Ark Children's Hospice; Designed by Squire & Partners
University of Cincinnati Garner Neuroscience Institute, USA
Commissioned by University of Cincinnati Health; Designed by Perkins&Will
Zayed Centre for Research into Rare Disease in Children, UK
Commissioned by Great Ormond Street Hospital Children's Charity, Great Ormond Street Hospital for Children NHS Foundation Trust, and UCL Great Ormond Street Institute of Child Health; Designed by Stanton Williams
Judges: Liesbeth van Heel, Erasmus MC, Netherlands; Coen van den Wijngaart, archipelago architects, Belgium; Christine Chadwick, Cannon Design, Canada
Health and Life Sciences Research
German Cancer Research Centre Heidelberg, Research & Development Centre for Imaging & Radiooncology, Germany
Commissioned by German Cancer Research Centre Heidelberg Foundation; Designed by Heinle, Wischer und Partner, Freie Architekten
University of Cincinnati Gardner Neuroscience Institute, USA
Commissioned by University of Cincinnati Health; Designed by Perkins&Will
Zayed Centre for Research into Rare Disease in Children, UK
Commissioned by Great Ormond Street Hospital Children's Charity, Great Ormond Street Hospital for Children NHS Foundation Trust, and UCL Great Ormond Street Institute of Child Health; Designed by Stanton Williams
Judges: David Powell, Velindre Cancer Centre / Alder Hey Children's NHS FT, UK; Karin Imoberdorf, Lead Consultants, Switzerland; Tye Farrow, Farrow Partners, Canada
Mental Health Design
Belfast Acute Mental Health Inpatient Hospital, UK
Commissioned by Belfast Health and Social Care Trust; Designed by Richard Murphy Architects and RPP Architects
Thomas Embling Hospital – Secure Psychiatric Intensive Care Unit, Australia
Commissioned by Victoria Health and Human Services Building Authority; Designed by MAAP Architects and Design Inc
Judges: Alice Liang, Montgomery Sisam, Canada; Brenda Bush-Moline, Stantec, USA; Marte Lauvsnes, Sykehusbygg, Norway
Design for Adaptation and Transformation
Kantor Centre of Excellence, UK
Commissioned by Anna Freud National Centre for Children and Families; Designed by Penoyre & Prasad, Studio Ilse and Webb Yates
National Centre for Infectious Diseases & Ng Teng Fong Centre for Healthcare Innovation, Singapore
Commissioned by MOH Holdings; Designed by CPG Consultants
Värnamo Hospital, Operation and ICU Clinic, Sweden
Commissioned by Regionfastigheter, Region Jönköpings län; Designed by White arkitekter
Judges: Jim Chapman, Manchester School of Architecture, UK; Jane McElroy, NBBJ, UK; Chris Shaw, Medical Architecture, UK
Design for Health and Wellness
Greenwood Centre, UK
Commissioned by London Borough of Camden; Designed by AHR
The Prince & Princess of Wales Hospice, UK
Commissioned by The Prince & Princess of Wales Hospice; Designed by Ryder Architecture
Sint Maartenskliniek, Netherlands
Commissioned by Sint Maartenskliniek; Designed by EGM architects
Zayed Centre for Research into Rare Disease in Children, UK
Commissioned by Great Ormond Street Hospital Children's Charity, Great Ormond Street Hospital for Children NHS Foundation Trust, and UCL Great Ormond Street Institute of Child Health; Designed by Stanton Williams
Judges: Dr Liz Paslawsky, SALUS Global Knowledge Exchange, Australia; Eve Edelstein, Clinicians for Design, USA; Jonathan Wilson, GB Partnerships, UK
Interior Design and Arts
MUSC Shawn Jenkins Children's Hospital and Pearl Tourville Women's Pavilion, USA
Commissioned by Medical University of South Carolina; Designed by Perkins&Will
The Prince & Princess of Wales Hospice, UK
Commissioned by The Prince & Princess of Wales Hospice; Designed by Ryder Architecture
Zayed Centre for Research into Rare Disease in Children, UK
Commissioned by Great Ormond Street Hospital Children's Charity, Great Ormond Street Hospital for Children NHS Foundation Trust, and UCL Great Ormond Street Institute of Child Health; Designed by Stanton Williams
Judges: Alexandra Coulter, Arts & Health South West, UK; Femke Feenstra, Gortemaker Algra Feenstra, Netherlands; Charlotte Ruben, White arkitekter, Sweden
Future Healthcare Design
Expansion University Hospital, Germany
Commissioned by ukafacilities; Designed by HENN + C.F. Møller Architects
New Redemption Hospital, Liberia
Commissioned by the Liberian Ministry of Health and The World Bank; Designed by MASS Design Group
Judges: Cliff Harvey, Union of International Architects' Public Health Group, Canada; Hank Adams, HDR, USA; Paul Bell, Ryder Architecture, UK
Design Innovation for Quality Improvement
Operating Room 4.0 (OR4.0) – ORVital
Commissioned by European Commission EASME; Designed by MySphera
Sensory lighting technology reducing patient stress and anxiety in the healing environment
Commissioned by Barnsley Hospital NHS Trust and Mid Yorkshire NHS Trust; Designed by Visualite
Judges: Jonathan West, Helen Hamlyn Centre for Design, Royal College of Art, UK; Phil Wade, Phil Wade Business Consulting, UK; Danny Gibson, MJ Medical, UK
Design Research
FleXX: a study of flexibility in outpatient settings
Upali Nanda and team, Center for Advanced Design Research & Evaluation, HKS and Steelcase Health
EDesignX – influence of design of built environment on patient and staff experiences in emergency department of a hospital
Chetna Bhatia
Judges: Jonathan Erskine, European Health Property Network, UK; Goran Lindahl, Chalmers University of Technology / CVA, Sweden