The European Healthcare Design Congress 2017 was brought to a triumphant, yet poignant, conclusion yesterday (13 June) as the winners of the European Healthcare Design Awards were announced, with the final honour – the Design Champion Award 2017 – given to the Congress' chair and Architects for Health's programme director, Susan Francis, who sadly passed away in April.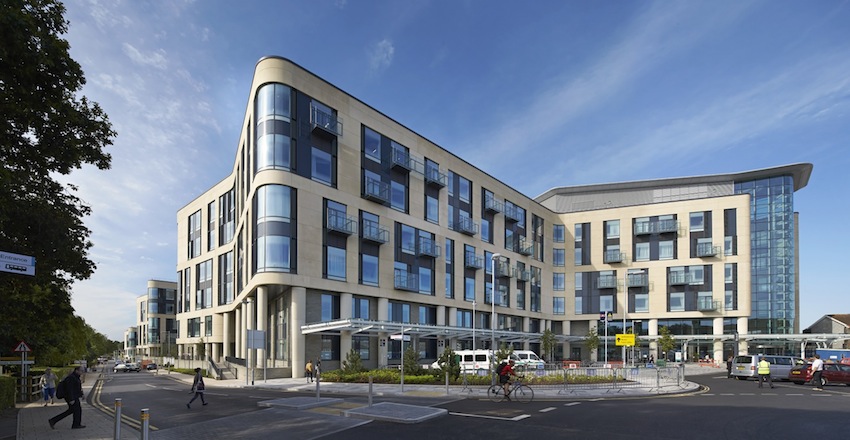 The Awards shortlist was announced in May, following a hotly contested competition and intensive judging process. It comprised organisations and multidisciplinary project teams that were considered to have achieved paragons of projects, innovations and research, and which will help raise the bar in healthcare design and service delivery in Europe and across the globe. In addition to the aforementioned Design Champion Award, accolades were given in ten categories across primary, community, secondary and tertiary levels of international healthcare provision and delivery.

The coveted Healthcare Design (over 25,000 sqm) award was won by Brunel Building, Southmead Hospital (pictured top), commissioned by North Bristol NHS Trust, and designed by BDP, while in the Healthcare Design (under 25,000 sqm) category, Hoskins Architects were celebrating coming out on top for the Eastwood Health & Care Centre project, commissioned by Greater Glasgow & Clyde NHS and East Renfrewshire Council.

Scandinavia was well represented among the winners, with Nya Karolinska Solna (the New Karolinska Solna), commissioned by Stockholm County Council, built by Skanska, and designed by WhiteTengbomTeam AB, picking up the Future Healthcare Design award, sponsored by Integrated Health Projects (IHP); while Wingårdh Arkitektkontor took home the Design for Health and Wellness honour for Vårdcentralen Nötkärnan, Bergsjön, commissioned by Nötkärnan Bergsjön Vårdcentral och BVC.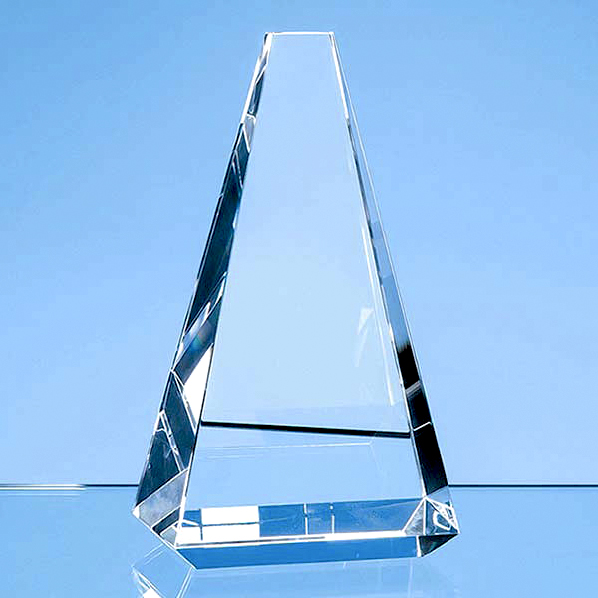 Other European winners included Nickl & Partner Architekten AG in the Design for Conversion or Infill category, for their project Hospital of the Goethe University Frankfurt am Main, commissioned by The State of Hesse. And de Jong Gortemaker Algra Architects and Engineers were recipients of the Design Innovation for Quality Improvement award for their 'Reactivating Hospital' project.

The UK-focused category, 'NHS Healthcare Design', saw O'Connell Mahon Architects, in association with Isherwood & Ellis Architects, come out on top for the North West Cancer Centre, commissioned by the Western Health and Social Care Trust Northern Ireland. IBI Group beat off the competition to take home the Mental Health Design award, for the NHS Ayrshire and Arran commissioned Woodland View, Ayrshire Central Hospital, Irvine. And the Interior Design and Arts category went to the New Cancer Centre at Guy's Hospital, commissioned by Guy's and St Thomas' NHS Foundation Trust – an arts project curated by Futurecity, and designed by Rogers Stirk Harbour + Partners and Stantec Architecture.

Finally, the Design Research award, sponsored by Medical Architecture, was presented to an Australian research team of Dr Lucio Naccarella, University of Melbourne, A/Prof Bernice Redley, Deakin University, and Michaela Sheahan, HASSELL. The team was recognised for their research paper, 'Emergency talks – designing emergency departments to maximise staff communication'.

Organisation and support
The European Healthcare Design Awards 2017 – which were kindly sponsored by Integrated Health Projects (IHP), a joint venture between Vinci Construction UK and Sir Robert McAlpine – celebrate and recognise professional excellence in the design of healthcare environments both in Europe and around the world. Organised by Architects for Health and SALUS Global Knowledge Exchange, the awards attracted interest from architects, healthcare leaders, academic researchers and innovative solutions providers from all over the globe. It is intended that they will contribute towards the development of knowledge and standards in the design of healthcare environments around the world.


Full shortlist and judging process
The awards evaluation committee features international researchers, practitioners and policy advisors, who bring specialist multidisciplinary expertise to the specific categories they have been invited to judge. The shortlist and winner of each award are determined by a category chair, supported by two other judges with proven expertise in their field. This robust evaluation methodology ensures a balanced and transparent decision-making process.

The full shortlist of the winners and those highly commended is set out below:

Design Champion Award 2017
Winner: Susan Francis, Architects for Health, UK

Healthcare Design (Over 25,000 sqm)
Winner: Brunel Building, Southmead Hospital; Commissioned by North Bristol NHS Trust; Designed by BDP
Highly Commended: Brigham and Women's Hospital Building for Transformative Medicine; Commissioned by Brigham and Women's Hospital; Designed by NBBJ
Highly Commended: Markham Stouffville Hospital Redevelopment; Commissioned by Markham Stouffville Hospital and Infrastructure Ontario; Designed by B+H Architects in association with Perkins+Will Architects
Highly Commended: Stamford Health, New Hospital; Commissioned by Stamford Health; Designed by EYP Health

Judges: Diana Anderson, Dochitect, Canada/Intl; Craig Dixon, KD Health, UK; Kate Copeland, Queensland Department of Health, Australia

Healthcare Design (Under 25,000 sqm)
Winner: Eastwood Health & Care Centre; Commissioned by Greater Glasgow & Clyde NHS and East Renfrewshire Council; Designed by Hoskins Architects
Highly Commended: New Cancer Centre at Guy's Hospital; Commissioned by Guy's and St Thomas' NHS Foundation Trust; Designed by Rogers Stirk Harbour + Partners and Stantec Architecture
Highly Commended: Biripi Clinic, Purfleet; Commissioned by Biripi Aboriginal Corporation Medical Centre; Designed by Kaunitz Yeung Architecture
Highly Commended: The Bright Alliance Prince of Wales Hospital; Commissioned by NSW Health Infrastructure; Designed by HDR

Judges: Jonathan Erskine, European Health Property Network, UK/EU; Ganesh Suntharalingam, London North West Healthcare NHS Trust, UK; Charlotte Ruben, White Arkitekten, Sweden

NHS Healthcare Design
Winner: North West Cancer Centre; Commissioned by the Western Health and Social Care Trust Northern Ireland; Designed by O'Connell Mahon Architects in association with Isherwood & Ellis Architects
Highly Commended: New Cancer Centre at Guy's Hospital; Commissioned by Guy's and St Thomas' NHS Foundation Trust; Designed by Rogers Stirk Harbour + Partners and Stantec Architecture
Highly Commended: Ulster Hospital Inpatient Ward Block; Commissioned by Strategic and Capital Development, South Eastern Health and Social Care Trust; Designed by Avanti Architects in association with Kennedy FitzGerald Architects

Judges: Beatrice Fraenkel, Mersey Care NHS Foundation Trust, UK; Karin Imoberdorf, Lead Consultants, Switzerland; John Jenner, Consultant, UK

Mental Health Design
Winner: Woodland View, Ayrshire Central Hospital, Irvine; Commissioned by NHS Ayrshire and Arran; Designed by IBI Group
Highly Commended: Clinic Psychiatry Radboud university medical center; Commissioned by Radboud university medical center; Designed by EGM architects and Suzanne Holtz Studio
Highly Commended: Mitford, Adult Autism Unit; Commissioned by Northumberland, Tyne and Wear NHS Foundation Trust; Designed by Medical Architecture

Judges: John Cole, Queen's University Belfast, UK; Alice Liang, Montgomery Sisam, Canada; Justin De Syllas, Avanti Architects, UK

Design for Conversion or Infill
Winner: Hospital of the Goethe University Frankfurt am Main; Commissioned by The State of Hesse; Designed by Nickl & Partner Architekten AG
Highly Commended: Biripi Clinic, Purfleet; Commissioned by Biripi Aboriginal Corporation Medical Centre; Designed by Kaunitz Yeung Architecture

Judges: Jim Chapman, Emeritus Professor, Manchester School of Architecture, UK; Jane McElroy, NBBJ, UK; Chris Shaw; Medical Architecture, UK

Design for Health and Wellness
Winner: Vårdcentralen Nötkärnan, Bergsjön; Wingårdh Arkitektkontor; Commissioned by Nötkärnan Bergsjön Vårdcentral och BVC; Designed by Wingårdh Arkitektkontor
Highly Commended: Maggie's at the Robert Parfett Building; Commissioned by Maggie's; Designed by Foster + Partners
Highly Commended: Mitford, Adult Autism Unit; Commissioned by Northumberland, Tyne and Wear NHS Foundation Trust; Designed by Medical Architecture

Judges: Dr Liz Paslawsky, Consultant advisor, SALUS Global Knowledge Exchange, UK/Australia; Helina Kotilainen, National Institute for Health and Welfare, Finland
Jonathan Wilson, Principal and sector lead, healthcare, Stantec Architecture, UK

Interior Design and Arts
Winner: New Cancer Centre at Guy's Hospital; Commissioned by Guy's and St Thomas' NHS Foundation Trust; Curated by Futurecity; Designed by Rogers Stirk Harbour + Partners and Stantec Architecture
Highly Commended: Children's Emergency Department (A&E), Evelina London Children's Hospital; Commissioned by Essentia at Guy's and St Thomas' NHS Foundation Trust; Designed by ADP Architecture and Art in Site
Highly Commended: Forum Health Centre; Commissioned by Forum Health Centre; Designed by IDP
Highly Commended: The Cove Macmillan Support Centre; Commissioned by Royal Cornwall Hospital NHS Trust and Macmillan Cancer Support; Produced by Willis Newson with artworks by Kurt Jackson, Scott Woyka and Chelsea Holter; Architecture and Interior design by ADP Architecture

Judges: Pamela Bate, Hopkins Architects, UK; Jacqui Bunce, East and North Hertfordshire CCG, UK

Future Healthcare Design
Winner: Nya Karolinska Solna; Commissioned by Stockholm County Council; Built by Skanska; Designed by WhiteTengbomTeam AB
Highly Commended: Haunersches Children's Hospital at Grosshadern Campus; Commissioned by Staatliches Bauamt München; Designed by Nickl & Partner Architekten AG
Highly Commended: Phillips House Redevelopment; Commissioned by North York General Hospital; Designed by Montgomery Sisam Architects

Judges: Birger Stamso, South Eastern Norway Regional Health Authority, Norway; Trisha Down, Southmead Hospital, UK; Warren Kerr, UIA-PHG, Australia

Design Innovation for Quality Improvement
Winner: Reactivating Hospital; Designed by de Jong Gortemaker Algra Architects and Engineers
Highly Commended: Pillo. Personal Home Health Robot and its Connected App; Developed by Pillo Health; Designed by 415Agency and Impel Studio
Highly Commended: Ryno; Designed by Pineapple Contracts

Judges: Ed Matthews, Helen Hamlyn Centre for Design, UK, Christine Chadwick, GE Healthcare, Canada; Steve Wilcox, Design Science, USA


Design Research
Winner: 'Emergency talks – designing emergency departments to maximise staff communication'
Authored by: Dr Lucio Naccarella, Centre for Health Policy, Melbourne School of Population and Global Health, The University of Melbourne, Australia

A/Prof Bernice Redley, Centre for Quality and Patient Safety Research – Monash Health Partnership, School of Nursing and Midwifery, Faculty of Health, Deakin University, Australia

Michaela Sheahan, HASSELL, Australia
Highly Commended: 'Normalcy in healthcare design: an extension of the natural and built environment'
Authored by: Dr Omniya El Baghdadi, Project co-ordinator, Queensland University of Technology, Australia
Professor Jenny Ziviani, Children's Allied Health Research, Queensland Health, Australia
Katharina Nieberler-Walker, Principal and head of landscape architecture, Conrad Gargett, Australia
Dr Angela Reeve, Visiting researcher, Queensland University of Technology, Australia
Associate Professor Cheryl Desha, School of Engineering / Cities Research Institute, Griffith University, Australia
Highly Commended: 'Innovative design technology to improve the safety of hospitals'
Authored by: Dr Aoife Hunt, AECOM, UK
Highly Commended: 'Usability briefing for hospital architecture – exploring user needs and experiences to improve complex buildings'

Authored by: Aneta Fronczek-Munter, Post-doctoral researcher in smart hospital architecture, Architect PhD, MSc.Arch. Eng., NTNU Norwegian University of Science and Technology, Faculty of Architecture and Fine Art, Trondheim, Norway

Judges: Ruzica Bozovic Stamenovic, National University of Singapore, Singapore
Linda Jones, Massey University, New Zealand